Press Release
CONTACT INFORMATION:
Greenville Ghost Tours LLC
(864) 475-7705
GreenvilleGhostTours@gmail.com
Gabe Mathews
864-409-7154
GabeTSPI@gmail.com
---
FOR IMMEDIATE RELEASE
Announcing the Launch of Greenville Ghost Tours
Greenville, SC – Greenville Ghost Tours LLC is a new tour company with tours starting October 1, 2022. Greenville Ghost Tours LLC offers a downtown Greenville, SC walking tour by certified paranormal investigator Gabe Mathews of Truth Searchers: Paranormal Investigators. Tours will be entertainment tours touching on stories, events, and locations in Greenville, SC relating to paranormal topics. Tours will be offered every Saturday night in October at 8pm, priced at $25 for an approx. 90 minute walking tour. Tours will start at the Rose Crystal Tower (Chihuly Sculpture) at Pedrick's Garden at Falls Park near Vellow Fellow and end at the Westin Poinsett Hotel. Tour schedule subject to change, more tour dates and times to be added. Visit the ticket page GreenvilleGhostTours.com for the latest tour schedule.
Greenville Ghost Tours LLC is a licensed tour business recognized by the City of Greenville and looks to be a staple in the community for years to come.
###
---
About
Greenville Ghost Tours mission is to take the concept of a ghost tour to the next level. The tour is designed to be interactive and combine storytelling, performance art, and comedy for maximum entertainment and fun. Greenville Ghost Tours wants to use the latest paranormal theories, science, and technology to the maximum effect.
Greenville Ghost Tours founder, Gabe Mathews considers himself a paranormal educator. Gabe had the idea of starting a ghost tour in Greenville to bring his expertise to the general public. Greenville Ghost Tours welcomes believers and skeptics alike. Gabe believes that the only thing separating a skeptic from a believer is evidence.
---
Bio
Greenville Ghost Tours is founded by certified paranormal investigator and researcher Gabe Mathews, founder of Truth Searchers: Paranormal Investigators. Gabe has been fascinated with all things paranormal his entire life. Gabe received his paranormal certification from the Hallowfields Ghost Hunting Academy. Has studied under FluffyEnderPug AKA EmoHappyTyler in a private Ghost Hunting Google Classroom. Gabe is currently working on his Advanced Wicca Diploma and Cryptozoology Diploma at the Centre of Excellence. Gabe Mathews has been a paranormal investigator for over 8 years and wants to bring his knowledge of the paranormal to Greenville, SC.
Gabe Mathews is the founder of Truth Searchers LLC with Kyle Jones of Savannah, GA. Truth Searchers LLC is a video production company documenting the paranormal investigations of Truth Searchers: Paranormal Investigators. Gabe Mathews and Kyle Jones debuted their award winning paranormal short film "A Field Test of Supernatural Reflective Properties" October 2021 for "A Night with Gabe and Kyle: A Horror Paranormal Variety Show" at the Alchemy Comedy Theater. The short film has yet to have a public release. Gabe and Kyle are working on finding a distributor for their debut short film as well as their other video projects.
---
Photos/Logos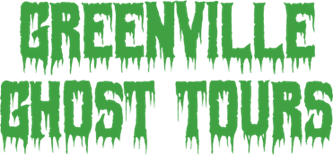 ---
Social Media Links
Instagram: GreenvilleGhostTours
Facebook: GreenvilleGhostTours
YouTube: ParanormalTSPI
Website: GreenvilleGhostTours.com
Gabe Mathews Twitter: GabeTSPI
Truth Searchers: Paranormal Investigators Twitter: ParanormalTSPI
---